We are pleased to announce that the Church in Washington, DC is moving ahead to purchase a meeting hall in the nation's capital!
This marks the first permanent meeting facility in DC in the almost 50 years since the Church in Washington, DC was first established in 1973.
---
4380 MacArthur Blvd. NW
Specs:
• 2 stories
• 8,330 sq ft building
• 9,930 sq ft lot
• 15 parking spaces
• Built in 1958
Financials:
$3.9M (projected)
• • • $3.5M purchase price
• • • $400K buildout
CIDC Options
• $1.6M in building fund
• Invite offerings from DC & Mid-Atlantic churches
• Open need to other churches in the Recovery
• Take mortgage to cover gap
• (Long term) Lease 2nd floor to offset mortgage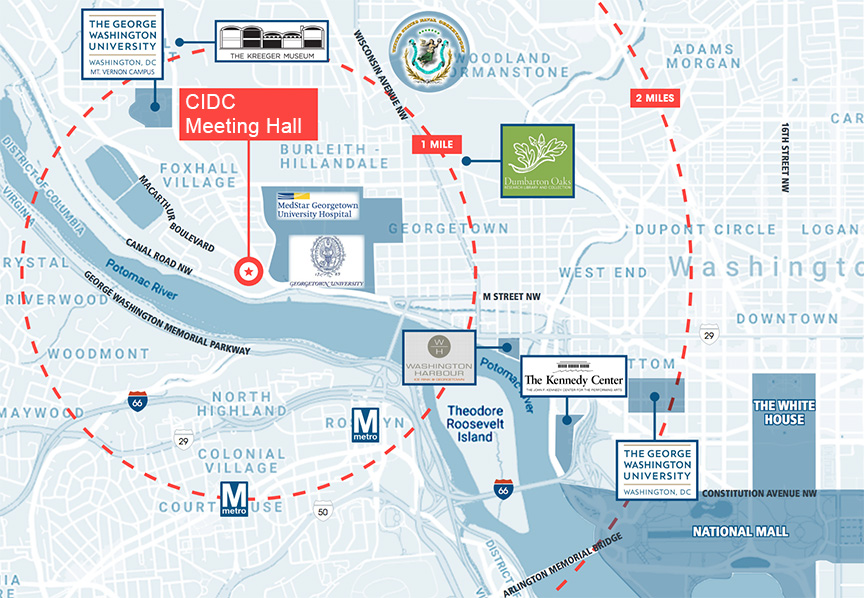 ---
If you are burdened to contribute, please follow the instructions below. We appreciate contributions by July 31, but remain open after that date as the situation allows.
Checks:
Designate to "Building Fund" and mail to:
The Church in Washington, DC
4800 V St. NW
Washington, DC 20007
Zelle:
Designate to "Building Fund" and send to:
cidcofferings@gmail.com
ACH or Wire Transfers:
Designate to "Building Fund"
BANK NAME: Branch Banking & Trust (now TRUIST)
BANK ADDRESS: 3030 Annandale Rd., Falls Church, VA 22042, USA
ACCOUNT #: 0000150162971
ABA/ROUTING #: 051404260
SWIFT CODE: BRBTUS33
BENEFICIARY NAME: The Church in Washing, DC
BENEFICIARY ADDRESS: 4800 V St NW, Washington, DC 20007, USA
For questions or more information, please email churchindc@gmail.com.
---
Take a look! (pre-buildout)
The building is currently split into four separate units.